Thank you to all who have called or written. Your caring thoughts are deeply appreciated.
Special Thanks to Cecil and Arnetia Curtis for the beautiful poem and artwork below.
Thanks to all who attended the Life Celebration - September 19 from 6-8pm at the Wichita Art Museum. Gloria and family enjoyed the gift of your presence to share in honoring Bill's life in such a meaningful way.
The photos that were displayed at the Celebration can be found on the flickr.com website. Just search Bill Bonwell (no need to login or create a profile).
It is not too late to add memories about Bill Bonwell. Please send remembrances - happy, fun, meaningful, or inspiring stories and thoughts about Bill, in writing and I will add to the others. email: amy@bonwell.org, postal mail: Bonwell's 1828 W 18th St N #1006, Wichita, Ks, 67203.
Thanks!
Amy Bonwell
The Flight Home

The Master handler bred and raised me for The Flight Home.
The mystery (the exact flight a pigeon flies from point of release to home)
has been revealed to me.
I've been released from the basket of life to freely fly home.
I circle and beehive and know that the Master handler
bred and raised me for The Flight Home.
I know the way; it feels so good to fly and stretch my wings in
The Flight Home; a place where all my needs are met.
I'll not be tired, thirsty, or hungry anymore when
the Master handler welcomes me home, home for eternity.

Arnetia Curtis
Obituary, W.A. Bonwell, Jr.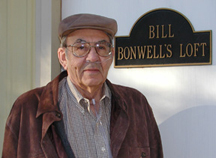 William Alva Bonwell, Jr. died 1 September 2009 in Wichita, Kansas.
The son of William Alva Bonwell and Beatrice (Colvin) Bonwell, Bill was born 16 November 1927 in Newton, Kansas and educated in the Wichita public school system. In 1949 he received a B.A. degree from the University of Wichita in political science and a Law degree in 1952 from the Kansas University School of Law.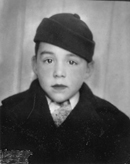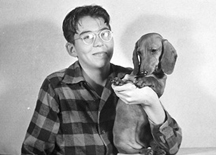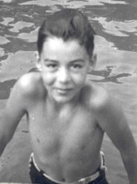 Commissioned a First Lieutenant (1952), in the United States Army Judge Advocate General Corps 9th Infantry Division, he was stationed in Goeppingen, Germany. He returned to Wichita in 1955, where he practiced law for over fifty years, specializing in probate and real estate. For many years, he served as a member and officer of the Wichita Bar Association Ethics Committee. He received the President's Award for Outstanding Service in 1994 and the Howard C. Kline Distinguished Service Award in 2004.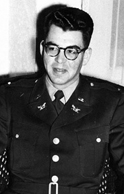 Bill served the community: As Scoutmaster; member of the Human Resource and Development Advisory Board; President of the Community Planning Council; member of the Boards of Directors of both the Legal Aid Society and the United Way. He was awarded a Distinguished Service Award from the Quivera Council, Boy Scouts of America and Distinguished Service Citations from the City of Wichita (1968) and (1975). As a member of the Alumni Association Board from 1962 to 65, he participated in the transition from Wichita University to Wichita State University.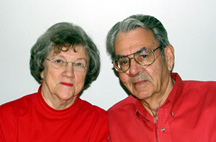 Bill and Gloria Nell Girouard married in Abbeville, Louisiana on 21 August 1955. They met in Germany while Bill was in the Army and Gloria was teaching.
Their children are: Lisa Marie Bonwell (John Bell) of Colorado Springs; William A. Bonwell III (Heather Rehn) of Henderson, Nevada; Amy Anne Bonwell of Bridgewater, New Jersey; and Brent Lewis Bonwell (Sally Wright) of Santa Fe, New Mexico. He is also survived by nine grandchildren and two great grandchildren and his brother, Dr. Charles Bonwell (Marcia Hampton).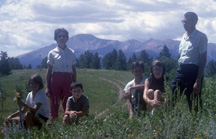 Bill Bonwell was passionate about racing pigeons. As a teenager, he began development of a loft of pigeons that ultimately achieved national and international recognition. Known for his long distance racers, some were inducted into the National Hall of Fame of the sport. A leader of American Racing Pigeon Union, organization for pigeon fanciers, Bill served as legal advisor and President and was honored for "Outstanding Service to the Sport of Pigeon Racing in 1975." In 1973 he founded the American Pigeon Museum and Library (World of Wings), located in Oklahoma City, Oklahoma. The mission of the organization is to preserve and enhance the knowledge relating to all breeds of domestic pigeons by providing displays, artifacts, documents and other educational materials and activities for pigeon hobbyists, patrons and the public.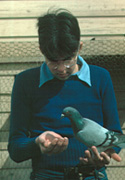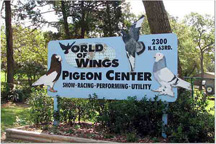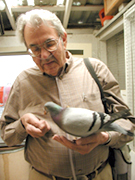 His other hobbies were reading and outdoor activities: backpacking, mountain hikes, cattle ranching. He also traveled with Friendship Force.
Contributions may be made in his memory to the World of Wings Pigeon Center Building Fund, 2300 N.E. 63rd, Oklahoma City, OK 73111 or Wichita Public Library Foundation, 223 S. Main, Wichita, KS 67202.
A private burial service was held at Maple Grove Cemetery.